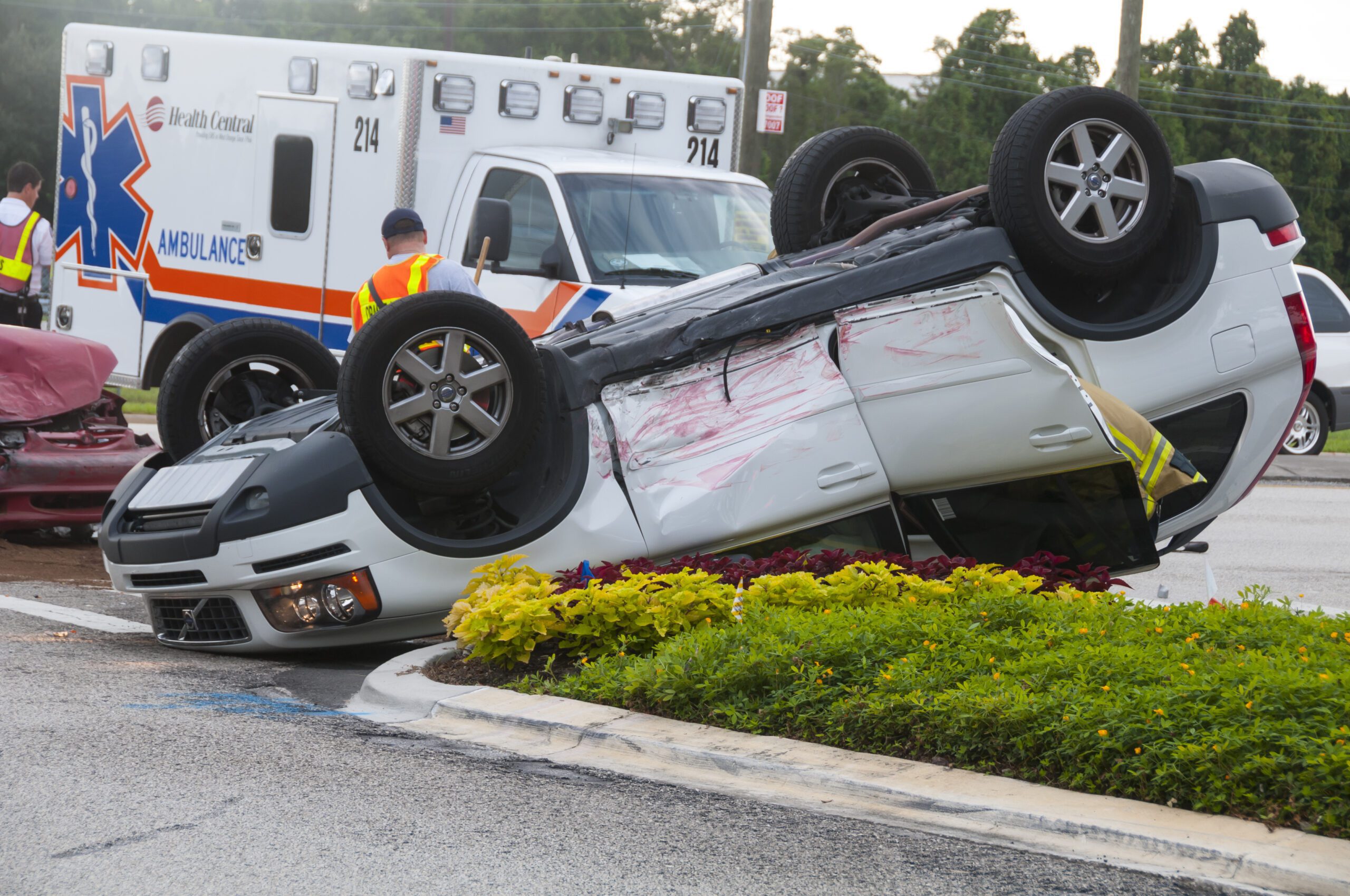 The National Highway Traffic Safety Administration (NHTSA) has released its first projections for traffic fatalities in 2023, estimating that 9,330 people died in traffic crashes in the first three months of the year. This represents a decrease of about 3.3% as compared to 9,645 estimated fatalities during the same time in 2022. The first quarter of 2023 represents the fourth straight quarterly decline in fatalities after seven consecutive quarters of year-to-year increases in fatalities, beginning with the third quarter of 2020.
"After spiking during the pandemic, traffic deaths have been on a slow but consistent decline for the past year," said U.S. Transportation Secretary Pete Buttigieg. "This is an encouraging sign as we work to reverse the rise in roadway deaths, but there is much more work ahead to reinforce this downward trend and make it permanent."
The projected decrease occurred alongside a 2.6% increase in vehicle miles traveled. The estimated fatality rate for the first three months of 2023 decreased to 1.24 fatalities per 100 million vehicle miles traveled, down from the projected rate of 1.32 during the same time in 2022.
"This is very good news, but we know that far too many people are dying on our roadways in preventable crashes," said NHTSA Chief Counsel Ann Carlson. "We are taking significant action to reduce traffic fatalities, including moving forward on new vehicle standards to make cars even safer, investing millions of dollars to improve infrastructure and roadway safety, and working with our state and local partners to help drivers make safe decisions on the road."
NHTSA estimates that for the first three months of 2023, fatalities decreased in 32 states, while 18 states and Puerto Rico have projected increases in fatalities as compared to the same period in 2022. The District of Columbia remained unchanged.
Last January, Secretary Buttigieg unveiled the Department's National Roadway Safety Strategy to address the national crisis in traffic fatalities and serious injuries. The NRSS adopts the safe system approach and builds multiple layers of protection with safer roads, safer people, safer vehicles, safer speeds and better post-crash care.
The DOT has also implemented several initiatives to enhance roadway safety, such as proposed changes for advanced pedestrian Automatic Emergency Braking (AEB), upgrades to the New Car Assessment Program (NCAP) with a proposed Pedestrian Protection Program, and rules on rear impact guards. Additionally, the DOT is collecting more data on crashes involving automated driving systems and advanced driver assistance systems. It also conducts Vulnerable Road User Safety Assessments and establishes work groups to issue reports and advance roadway design models.
Traffic Deaths In US Dropped in Q1 2023, Down An Estimated 3.3%: Report
It's the seventh quarter of declines since 2020 despite an increase in vehicle miles traveled.
States With Most Car Wrecks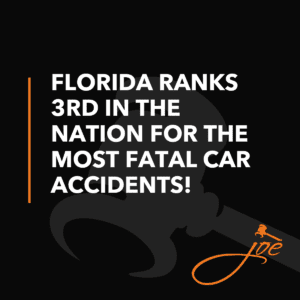 The ten states with the most fatal car accidents are Texas, California, Florida, Georgia, North Carolina, Ohio, Tennessee, Illinois, Pennsylvania, and South Carolina. Texas is the state with the most car accidents with 4,068 fatal car accidents. California is the second state with the most car accidents with 3,983 fatal car accidents. Florida follows closely behind with 3,451 fatal car accidents. 
What About In Florida?
State of Florida Crash Statistics for 2022
According to data from the Florida Department of Highway Safety and Motor Vehicles, here are the key 2022 Florida Car Accident Statistics:
381,156 total crashes across the state
242,622 injuries from all crashes
3,292 fatalities from all crashes
9,741 crashes involving pedestrians resulting in 693 fatalities
102,568 hit and run crashes, resulting in 255 fatalities and 22,309 injuries
These statistics were based on crash data from January 01, 2022, to December 29, 2002.
How Many Car Accidents Per Day in Florida?
For the 2022 reporting period, there was an average of 1,050 accidents per day across the state of Florida. Additionally, there was an average of 668 injuries per day and nine fatalities per day.
What Types of Car Accidents are Most Common?
Common types of accidents in 2022 included:
9,741 accidents involving pedestrians
8,899 accidents involving motorcycles
6,960 accidents involving bicycles
Additionally, accidents are often categorized by collision type. Here are the most common types of collisions that occur every year, according to past statistics:
Rear-end collisions, which are by far the most common
Left-turn collisions, particularly at intersections
Sideswipe, commonly due to lane-change collisions
Single vehicle accidents
Head-on collisions, usually as a result of reckless driving
Another common type of accident is an accident due to impaired driving. In 2022, 4,829 impaired accidents involved alcohol, while an additional 201 involved alcohol and drugs, and 369 involved drugs only.
State of Florida 2023 Crash Statistics – January – June
All crashes – 182,221
Fatalities from all crashes – 1,570
Injuries from all crashes – 116,583
Local County Statistics
So far, in 2023 the number of fatal car accidents in Escambia, Santa Rosa, and Okaloosa Counties combined are also lower than the previous year by 10%. 
Escambia county – 36 Fatal car crashes
Santa Rosa County – 6 Fatal car crashes
Okaloosa County – 12 Fatal car crashes
What Should You Do If You Are In A Florida Car Accident?
1. Call the police and file a report.
2. Swap information (including any insurance information they may have).
3. Gather details.
4. Take pictures/video
5. Gather the contact information of any witnesses.
6. Seek medical care immediately for any injuries, no matter how minor you think they might be.
GET MORE HELPFUL INFORMATION ON WHAT TO DO AFTER AN ACCIDENT HERE AT OUR "CAR WRECK CHECKLIST" >
Joe Zarzaur is a Board Certified Civil Trial Attorney whose firm has been dedicated to promoting community safety since 2007. ZARZAUR LAW'S AREAS OF PRACTICE: Serious Personal Injury, Product Defect, Auto Accidents, Cycling Accidents, Motor Vehicle Accidents, Products Liability, Wrongful Death, Community Safety, Boat and Jet Ski Accidents, Slip and Fall Injuries, and more. Licensed in Alabama and Florida.
If you've been injured in a car accident, it's important that you don't make any rash decisions. Put yourself in the best possible position to receive the justice you deserve. It is also important to consult with a Board-Certified Trial Lawyer who has the knowledge and experience to help you. We know accidents can be stressful, and we want to make the process as easy as possible for you.
Call Zarzaur Law, P.A. today at (855) Hire-Joe for a free legal consultation or visit www.zarzaurlaw.com.
Sources:
https://www.nhtsa.gov/press-releases/nhtsa-traffic-fatalities-estimates-first-quarter-2023
https://www.motor1.com/news/673661/traffic-deaths-fall-q1-2023/
https://www.city-data.com/accidents/acc-Pensacola-Florida.html
https://wisevoter.com/state-rankings/fatal-car-accidents-by-state/#:~:text=Florida%20ranks%20third%20with%203%2C451,and%20Alaska%20with%2059%20accidents.
https://www.flhsmv.gov/traffic-crash-reports/crash-dashboard/