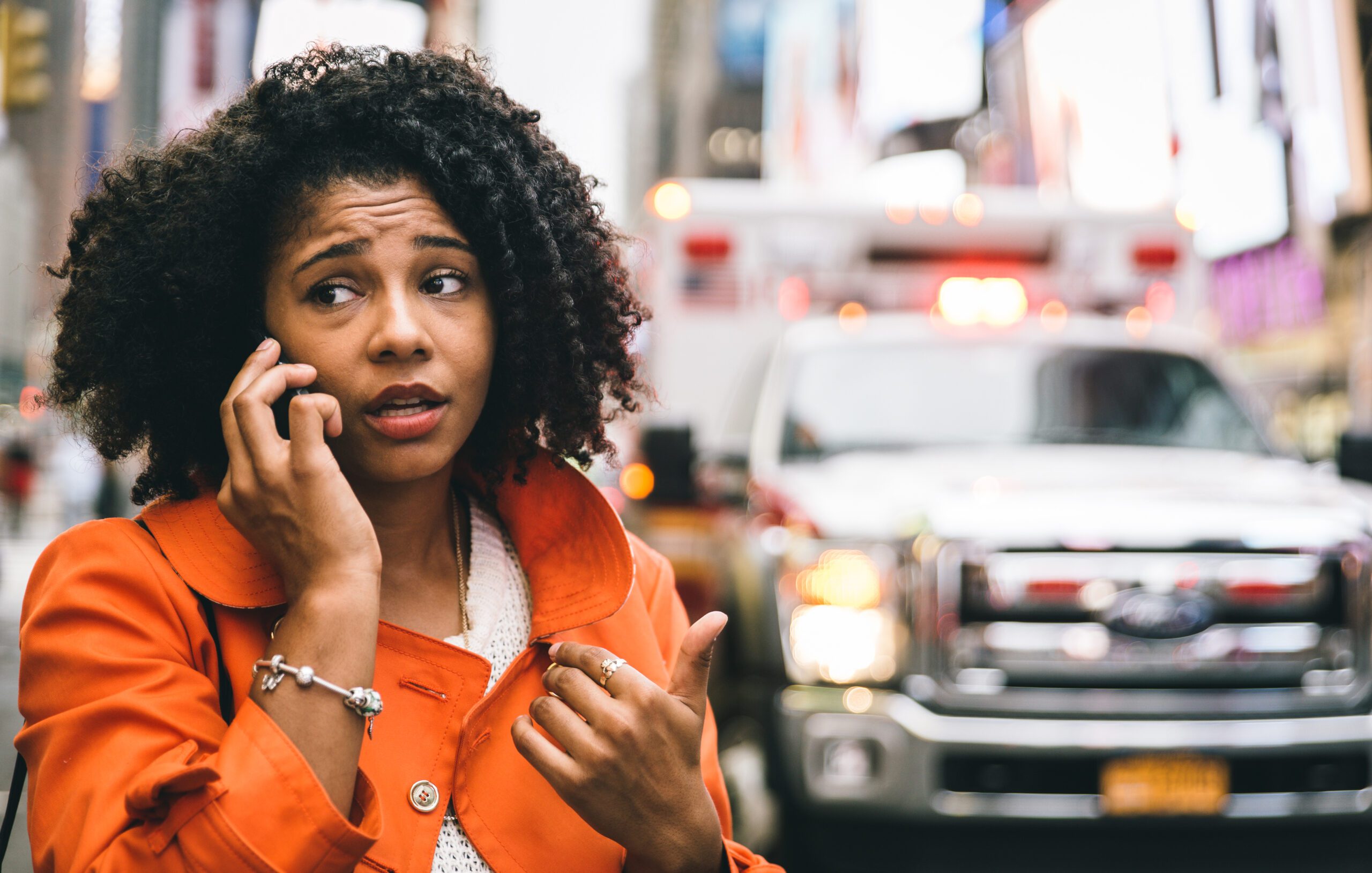 Injured in a car accident on the job?  Is it a personal injury case or worker's compensation claim? Or both?
The Correct Answer Is Both.
In Florida, a motor vehicle accident that occurs while you are working is an injury that will be considered an "on the job" injury. This means that the law requires that the medical bill be paid through your employer's worker's compensation insurance coverage.
Does PIP Cover Injuries From An Accident While "On The Job"?
Typically, in a Florida car wreck case, your "no fault" or "personal injury protection" or "PIP coverage" will be the primary payment source for your medical expenses. This is NOT true when the wreck occurs while you are "on the clock" and working. When a motor vehicle accident occurs while you are working, you should report the wreck and the injury to your employer. Your employer then has an obligation to notify its workers' compensation carrier. The workers' compensation carrier will then arrange for your treatment to take place.
What Is Considered "On The Job?"
Keep in mind that driving to and from work is not considered "on the clock" and is generally NOT considered a worker's compensation injury.  This is also true for lunch breaks and other breaks where you are not being paid at the time of the wreck.  Sometimes however if you are on a special errand for work and you are combining that with a lunch break or you are doing something for work on the way home, then it could be a worker's compensation injury.
How Does Worker's Compensation Work?
Consideration of the potential for worker's compensation involvement is critical to your motor vehicle accident case. If you are the victim of a car wreck in Florida and you are working, all other insurance companies (including the at-fault driver's insurance) will be expecting your medical bills to be paid by worker's compensation. The at-fault driver's insurance will not be required to pay the medical bills as the primary payor since the law requires the worker's compensation carrier to pay those bills. If worker's compensation is not involved when it should be, the at-fault driver's insurance will argue that they are not liable for medical expenses because they should have been submitted to worker's compensation.
Many Florida car wreck victims do not realize that worker's compensation should be involved since they are usually not at their workplace when the wreck happens. Some employers do not understand that employees injured in car wrecks are actually suffering an "on the job" injury if they are on the clock at the time of the wreck. This is a critical issue and sometimes it requires that the employee direct their employer to notify the worker's compensation carrier.
Do Not Delay Notifying Your Employer of the Accident and Injury.
Until the worker's compensation carrier is involved, medical treatment will be delayed. This is sometimes not in the injured party's best interest, and they are required to use their PIP coverage to get emergency care. These items need to be addressed at the outset of a case and must be handled properly or it could cause issues with both the car wreck case and the worker's compensation case.
HOW LONG AFTER AN ACCIDENT DO I HAVE TO REPORT IT TO MY EMPLOYER?
You should report it as soon as possible but no later than thirty (30) days or your claim may be denied.
Reference: Section 440.185, Florida Statutes
Learn More About What To Do If You Are In An Accident From Our Car Wreck Checklist >
Joe Zarzaur is a Board Certified Civil Trial Attorney whose firm is dedicated to promoting community safety since 2007. ZARZAUR LAW'S AREAS OF PRACTICE: Serious Personal Injury, Product Defect, Auto Accidents, Cycling Accidents, Motor Vehicle Accidents, Products Liability, Wrongful Death, Community Safety, Boat and Jet Ski Accidents, Slip and Fall Injuries, and more. Licensed in Alabama and Florida.
It is also important to consult with a Board Certified Trial lawyer who has the knowledge and experience to help you. We know accidents can be stressful and want to make the process as easy as possible for you. Call Zarzaur Law, P.A. today at (855) Hire-Joe for a free legal consultation or visit www.zarzaurlaw.com.
If you or a loved one is injured in a car wreck while "on the job" feel free to reach out to our firm for a free consultation at zarzaurlaw.com or 855HireJoe.
Sources:
https://www.myfloridacfo.com/division/wc/
https://www.myfloridacfo.com/division/wc/employee/faq.htm
https://www.cdc.gov/niosh/motorvehicle/resources/crashdata/facts.html