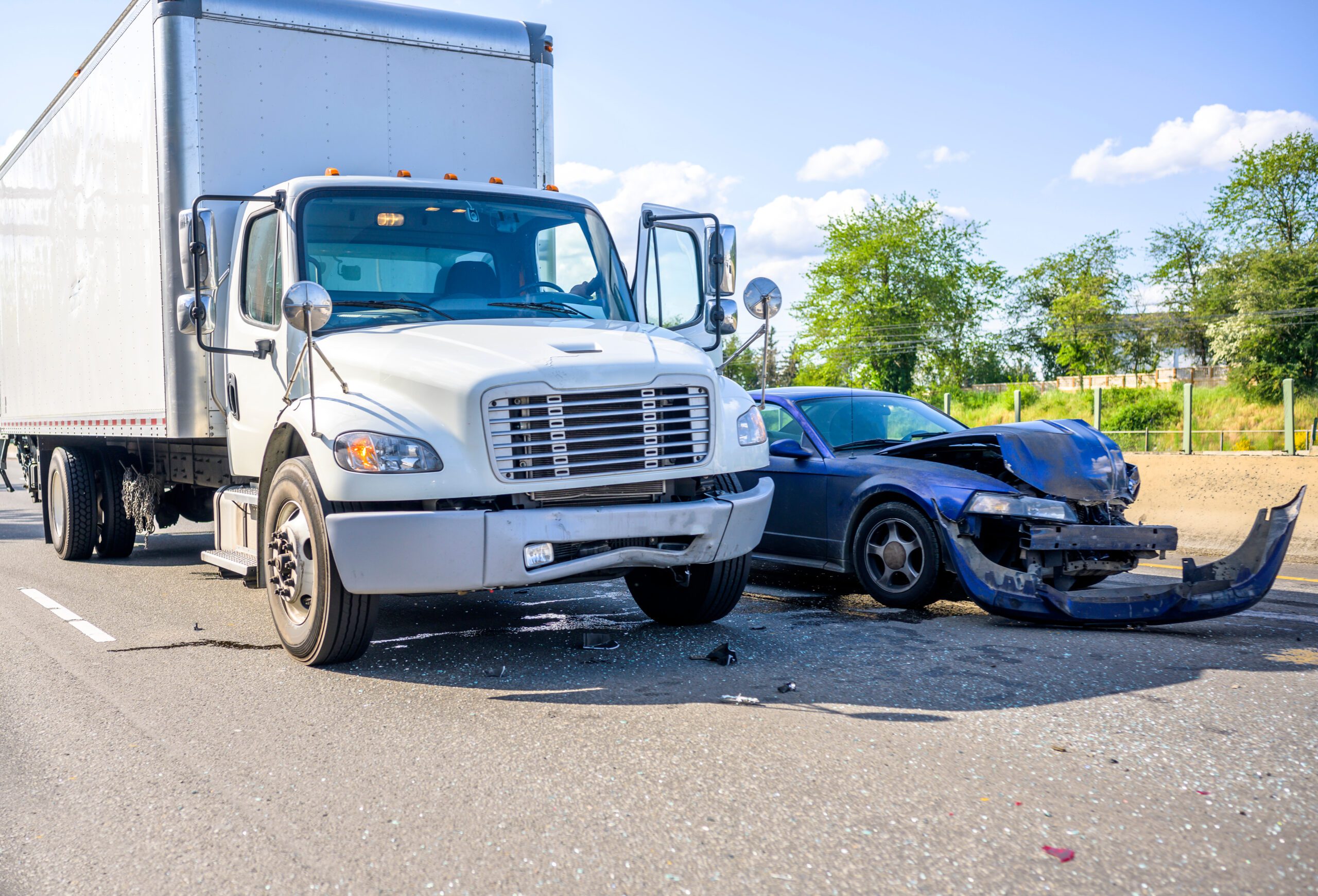 18-wheelers, big trucks, semi-trucks, however you may refer to them, they are all potentially deadly when coupled with careless operators. When these Big Trucks wreck, they usually have life and death consequences. For this reason, trucking company insurance companies treat every collision in a much different manner than regular automobile insurance companies.
Big Truck Insurance Company's Accident Response
For example, if you are involved in a wreck between passenger vehicles and the insurance companies are just typical automobile insurance carriers like State Farm or Progressive, they will rarely visit the scene and even less rarely hire law firms to assist with the accident investigation. Big truck insurance companies, however, do both. As soon as a Big Truck insurance company learns that a wreck has occurred, they will immediately dispatch an investigator to the scene of the collision. Within hours or a day or so, they will also usually hire a local law firm to help coordinate the investigation.
Big Truck Insurance Company Investigation
Having an investigation conducted before the injured parties even know the extent of their injuries gives the Big Truck's insurance company a huge advantage over the evidence in the case. Having a law firm involved early also protects this information from being discovered later since investigations performed in anticipation of litigation are privileged and do not have to be disclosed to any opposing party.
The timing of the investigation is important in these big truck wrecks since the physical evidence and witness testimony will remain fresh for only so long. The sooner an investigation can be conducted, the more reliable the information will be for those conducting the review.
---
WHAT CAUSES MOST TRUCK ACCIDENTS?
According to truck accident statistics, a great majority of these accidents occur due to mechanical difficulties, especially those related to tires or brakes. Other than that, most accidents are caused by driver fatigue, lack of information regarding the route, as well as job pressure and aggressive driving.
---
Why It Is imperative For Injured Parties To Also Have An Investigation Done.
Since the Big Truck insurance companies are responding immediately, it is imperative that the families of injured victims also respond as quickly as possible. Ideally, the injured party wants to have an investigation conducted at the same time. If the injured party can get on the scene at least as fast as the big truck insurance company, then it will assure equal opportunities to discover and preserve the evidence and witness statements.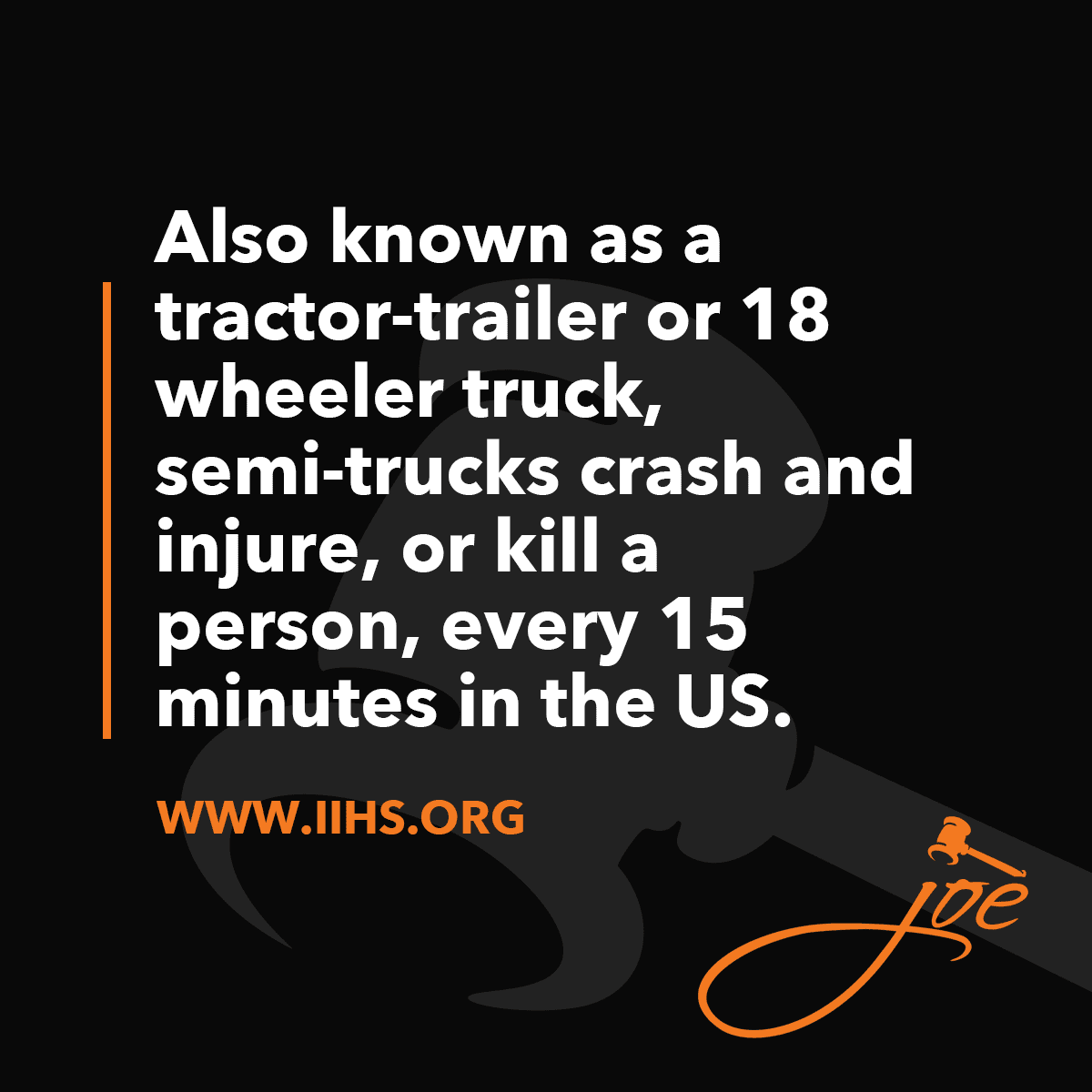 Witnesses and Video Evidence
These days, video evidence is also prevalent. Nearby businesses and vehicles close to the scene of the wreck are all potential sources for video evidence. These sources, however, will remain intact forever. Most systems will record over videos within a week, sometimes less. This means the investigation must contact these potential sources within the first several days following a wreck. As you can imagine, the footage from these big truck collisions can be quite compelling. If the footage is not helpful to the trucking company, you can bet it very well may never see the light of day. If, however, the injured party has their investigator working at the same time, there is less of an opportunity for any improper evidence collection (or destruction).
Five Must-Know Facts About Truck Accidents
A 52% increase in these accidents has been noted since 2009.
74% of all fatal passenger vehicle cases include a large truck.
Tire defects account for around 30% (the most common cause) of all truck-related accidents.
Most of these accidents occur during the day — between noon and 3 PM, up to 19%.
68% of all truck fatalities are passenger vehicle occupants.
If you or a loved one is a victim of a big truck wreck, it is vital that you hire a law firm that has experience with these wrecks. This experience will bring with it a law firm investigator that will be on the scene and hopefully be there before the big truck insurance company's investigator and law firm show up. Feel free to contact our firm at zarzaurlaw.com or 855Hirejoe.
---
---
Joe Zarzaur is a Board Certified Civil Trial Attorney whose firm is dedicated to promoting community safety since 2007. ZARZAUR LAW'S AREAS OF PRACTICE: Serious Personal Injury, Product Defect, Auto Accidents, Cycling Accidents, Motor Vehicle Accidents, Products Liability, Wrongful Death, Community Safety, Boat and Jet Ski Accidents, Slip and Fall Injuries, and more. Licensed in Alabama and Florida.
It is also important to consult with a Board Certified Trial lawyer who has the knowledge and experience to help you. We know accidents can be stressful and want to make the process as easy as possible for you. Call Zarzaur Law, P.A. today at (855) Hire-Joe for a free legal consultation or visit www.zarzaurlaw.com.
Sources:
https://www.nolo.com/legal-encyclopedia/florida-car-accident-laws.html
https://www.iihs.org/topics/fatality-statistics/detail/large-trucks
https://www.iihs.org/topics/fatality-statistics/detail/large-trucks