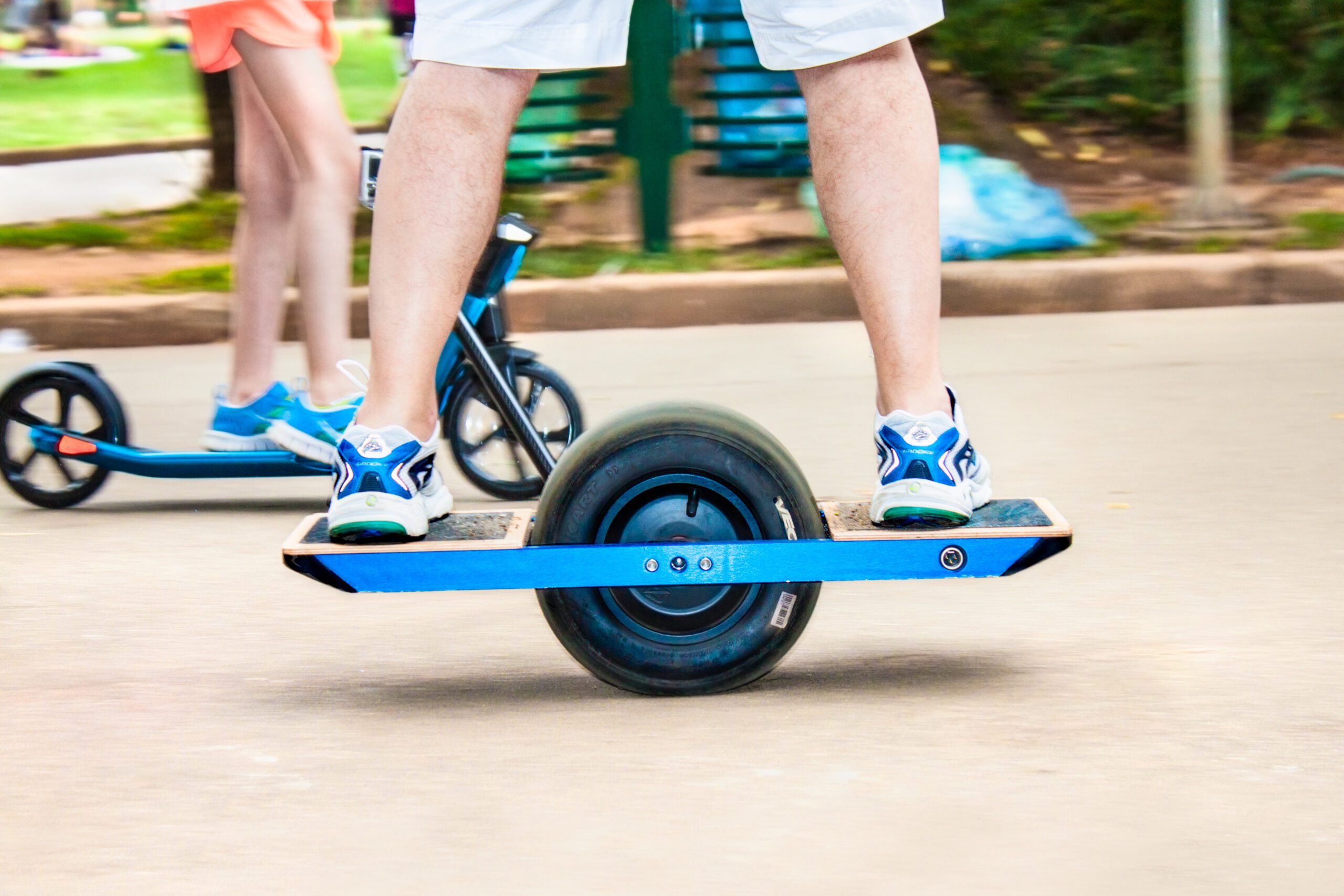 If you are like us and spend any time in Downtown Pensacola, you have probably seen the hottest new method of getting around town—a motorized, skateboard-like object that has one wide, treaded tire in the middle of the board instead of four smaller ones.
At first blush, "Onewheels" as they are appropriately known, look like a fun, exhilarating ride for those looking for a cross between a skateboard and a dirt bike. Unlike those vehicles, Onewheels promises that "anyone" can ride one "with little instruction and practice" because it is "packed with technology that actively helps to keep you balanced."
However, injury lawsuits have followed the Onewheels around since it began to be manufactured in 2015. Specifically, many people have filed claims in the six years since the Onewheel hit the market based on allegations that the machine abruptly stops while underway.
---
When the motor stops, the machine pitches forward and dumps the rider out onto the ground, causing bone fractures, concussions, and other injuries.
---
Why You Can't Anticipate A Fall From A Onewheel
While some may look at these accidents as like the accidents that can happen on a bike or a skateboard or surfboard, the common thread in all the claims is that while a person can usually anticipate a fall from a skateboard or similar, man-powered device, a person cannot anticipate an abrupt motor failure. Even some of the world's most talented and famous surfers and skaters have experienced serious injuries while using Onewheels—which should certainly make the rest of us pause before we rent or buy one.
If you or a loved ones experience an injury during a Onewheels ride, it may not be your fault. At least three wrongful death lawsuits have been filed against Onewheels stemming from accidents involving the abrupt stoppage defect—one each in Texas, California, and New York.
Product Liability
In many product liability circumstances, the law imposes "strict liability" on the maker of a product for injuries caused by a defect. This means that a manufacturer of a product can be liable for injuries caused by a product defect even in the absence of negligence. If negligence exists, a plaintiff can make claims for negligent design and/or negligent manufacture in addition to the strict liability claims.
Risk of Concussion… or Worse
If a Onewheel accident were to cause the rider to hit the ground headfirst, it may put them at risk of concussions and traumatic brain injuries, or they may land hard enough on their forward-leaning hand or arm to fracture bones.
Protective gear is your last line of defense against the harsh and unforgiving nature of a hard surface. Falling from any electric skateboard is painful, but falling from a Onewheel really sucks.
Onewheel are balanced on a single wheel, therefore, it is much easier to be thrown from the board. The One wheels are also very mobile and nibble, making deep carves a thing of ease. Of course, this is what makes them so much fun to ride, however, this nimbleness also makes it super easy to come unstuck.
It's easy to catch an edge of the Onewheel's deck, carve to hard or overcompensate on a turn, become undone on a small bump or crack, or overbalance and be thrown with momentum off the board's deck.
Therefore, it's a good idea to put on some gloves, a helmet, and protective clothing or at least thick pants and a durable jacket to protect you whenever you are riding just in case an accident does occur.
---
ONEWHEEL SAFETY TIPS:
Wear your safety gear whenever heading out for a ride.
Start with beginner mode
Stick to beginner modes like Mission or Delirium if you are new to riding Onewheel.
Avoid maxing out a modes top speed. Try to stick to 3-5 miles per hour below the max.
Keep your weight centered over the wheel and don't lean too far forward and risk nosedive. 
Also, make sure not to accelerate too hard while going uphill, riding into a strong wind, or while traveling over bumps or cracks.
And lastly, be vigilant of your Onewheel's battery level. Check it regularly on the Onewheel app.
---
If you are injured in an accident involving a Onewheels or any other similar device, it is important to contact an experienced product liability lawyer as fast as possible. The Florida Bar does not typically allow lawyers to hold themselves out as "experts" in a particular field. However, the Bar does allow lawyers who work on personal injury cases to become specialists in civil trial. Only one percent of Florida lawyers have this certification. Two out of three of the lawyers on staff at Zarzaur Law, P.A. are specialists in civil trial.
So, when potential clients ask us about whether or when to hire a lawyer after an accident, we remind them that only a board-certified civil trial lawyer is a specialist in this area of the law. Since all injury lawyers have the same "no fee no cost unless you win" payout structure, there is no reason to hire someone who is not a specialist.
Joe Zarzaur is a Board Certified Civil Trial Attorney whose firm is dedicated to promoting community safety since 2007. ZARZAUR LAW'S AREAS OF PRACTICE: Serious Personal Injury, Product Defect, Auto Accidents, Cycling Accidents, Motor Vehicle Accidents, Products Liability, Wrongful Death, Community Safety, Boat and Jet Ski Accidents, Slip and Fall Injuries, and more. Licensed in Alabama and Florida.
If you've been the victim of an accident, it's important that you don't make any rash decisions. Put yourself in the best possible position to receive the justice you deserve. It is also important to consult with a Board Certified Trial lawyer who has the knowledge and experience to help you. We know accidents can be stressful and want to make the process as easy as possible for you. Call Zarzaur Law, P.A. today at (855) Hire-Joe, or by requesting a free case review through our website.
Sources:
https://www.jdsupra.com/legalnews/onewheel-skateboard-injury-lawsuit-7316679/
https://oneradwheel.com/severe-trauma-from-onewheel-to-er-to-icu-lessons-learned/
https://thetechleaders.com/the-burning-question-are-onewheel-boards-safe/
https://apnews.com/press-release/pr-newswire/business-health-b908e4a5ca916b6441aaa59c7713270b