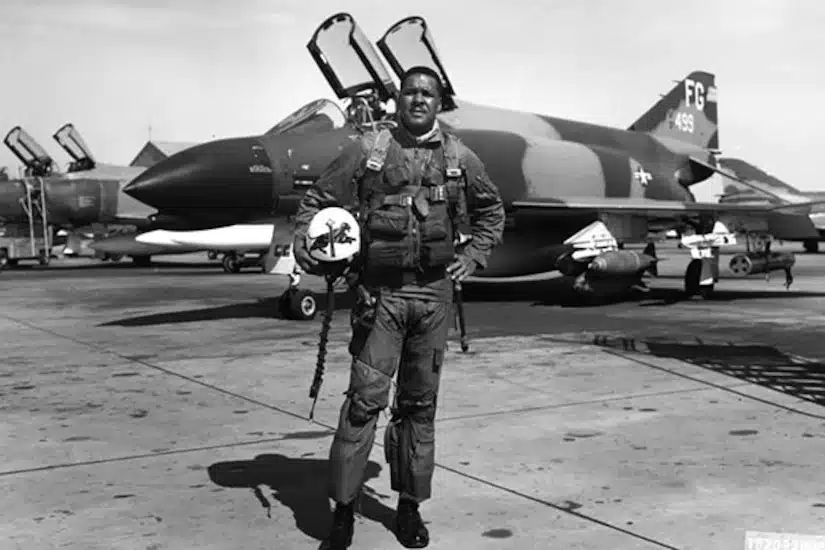 Courtesy of U.S. DOD
Humble Beginnings
James was born Feb. 11, 1920, in Pensacola, Florida, and was the youngest of 17 children. His dad was a laborer at a gas company and his mother was a teacher.
When James was young, his mother decided she would teach her own children because she wasn't impressed with the quality of education at the local segregated public school, according to an Air Force Magazine article. She started her own school, which gradually attracted other neighborhood kids.
According to the article, she ran the school for 52 years until she died at the age of 82. One of the most memorable things she taught her pupils was to never quit. Clearly, her youngest son took that to heart.
From Dreams to Reality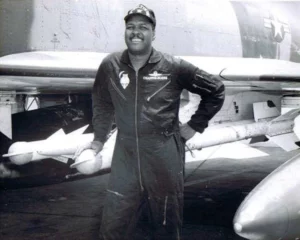 As a Black child in the segregated south, James wasn't sure what type of job he would one day be able to get, but he grew up watching the takeoffs and landings at nearby Pensacola Naval Air Station, which gave him the dream of being a pilot. Chappie, as they called him — a nickname that was his brother Charles' until Charles passed it down to him – graduated high school in 1937. At 6'4″ and 250 pounds, the athletic teen earned himself a football scholarship to the famed Tuskegee Institute in Alabama.
According to Air Force historian Howard E. Halvorsen, James was expelled from his academic studies at Tuskegee his senior year for going on too many "escapades" that were frowned upon by the institution. However, he was still able to attend the Civilian Pilot Training Program offered through Tuskegee. It was one of the first training opportunities offered to minorities. James graduated from the program in March 1942 with his civilian pilot certification. He did eventually earn a bachelor's degree from Tuskegee, too, Halvorsen said, but he didn't get that until 1969 when the school awarded him the degree based on the many credit hours he'd earned during his military career.
James met his wife, Dorothy Watkins, while they were both enrolled at Tuskegee. They married on the campus in November 1942 and had a daughter and two sons. The oldest of the two sons, Daniel James III, went on to have his own illustrious Air Force career. James stayed at Tuskegee as a civilian instructor pilot for the Army Air Corps Aviation Cadet Program until January 1943, when he joined the program himself.
He was commissioned into the Army Air Corps the following July; however, he was never sent overseas to fight in World War II after he completed his fighter pilot combat training. Instead, he spent the next several years training cadets in the U.S.
Combat Capable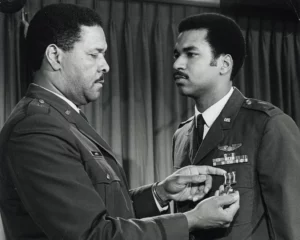 When the Air Force began implementing its desegregation plan in 1949, James was finally sent overseas. He was assigned to the 18th Fighter Wing's 12th Fighter-Bomber Squadron, an integrated unit in the Philippines. James later told his son that very few white service members initially talked to him, but he persisted anyway. James was sent to Korea in July 1950 and completed 101 combat missions during his deployment. A year later, he was back in the U.S. and working his way up the ranks, including a stint at the Pentagon. By the time Vietnam began, he was a colonel.
In June 1967, James deployed to Ubon Royal Thai Air Force Base, Thailand, where he was named vice commander of the 8th Tactical Fighter Wing. The unit was under the command of then-Col. Robin Olds, who James knew from working at the Pentagon. James flew 78 combat missions into North Vietnam and helped Olds to plan and lead the famed Operation Bolo in January 1967.
In what's often considered the greatest air battle of the war, U.S. fighters destroyed seven enemy MiG-21 aircraft during Bolo, which was the highest total kill of any air mission during Vietnam. The mission, which saw no U.S. losses, is how the 8th TFW earned its nickname "The Wolf Pack" — because Olds told his pilots they would be "wolves in sheep's clothing."
Steady Under Pressure
After returning to the U.S., James served as vice commander of the 33rd Tactical Fighter Wing at Eglin Air Force Base. He was persistent, tactically skillful and seen as a steady combat leader — attributes that earned him his next role as the commander of the 7272nd Fighter Training Wing at Wheelus Air Base in Libya. It was August of 1969, and Muammar Gadhafi had just successfully overthrown the Libyan king. The U.S. had agreed to turn Wheelus over to the Libyans prior to the coup, and James was responsible for the withdrawal. He kept a cool head despite the tensions, which led to a successful and conflict-free drawdown.
"James' leadership and diplomatic skills were put to full use in that delicate situation in which the new anti-Western, radical Libyan leader sought to expel the Air Force," Halvorsen later said. "Back home, James' speeches on Americanism and patriotism were so well regarded, many were read into the Congressional Record.
"Military officials had begun to take notice of his public speaking skills when James was at Eglin. After Libya, he was tapped to be a deputy assistant secretary of defense for public affairs. When he took the job in March 1970, he was also promoted to brigadier general, making him the first Black general in the Air Force.In September 1974, James took over as vice commander of the Military Airlift Command based at Scott Air Force Base,Illinois. He had been promoted twice by this time, attaining his third star as lieutenant general.
Making History … Again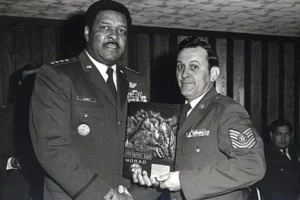 On Sept. 1, 1975, James was officially promoted to the rank of four-star general, becoming the first Black man to attain that rank in the U.S. military."If my making an advancement can serve as some kind of spark to some young Black or other minority, it will be worth all the years, all the blood and sweat it took in getting here," James said upon earning that fourth star.Along with the promotion came the position of commander in chief of North American Aerospace
Defense Command, which gave him operational command of all U.S. and Canadian strategic aerospace defense forces.In December 1977, James took over as special assistant to the U.S. Air Force chief of staff, but he retired two months later on Feb. 1, 1978, for health reasons.
Sadly, James died on Feb. 25 — 24 days later — due to a heart attack. The 58-year-old was buried in Arlington National Cemetery.
Legacy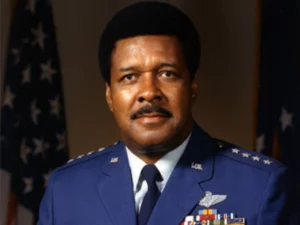 James' successes earned him numerous military and national accolades throughout his career, including the George Washington Freedom Foundation Medal in 1967 and 1968. He was also awarded honorary Doctor of Laws degrees from at least five higher-education institutions – along with his Tuskegee degree. James' name lives on across the military, but perhaps most notably at the institution at which his career started.
In May 1987, Tuskegee University dedicated the Gen. Daniel "Chappie" James Jr. Center for Aerospace Science and Health Education to the general. The center includes the James Center Arena, where the school's basketball teams currently play.
Joe Zarzaur is a Board Certified Civil Trial Lawyer whose firm is dedicated to promoting community safety since 2007. ZARZAUR LAW'S AREAS OF PRACTICE: Serious Personal Injury, Product Defect, Auto Accidents, Cycling Accidents, Motor Vehicle Accidents, Products Liability, Wrongful Death, Community Safety, Boat and Jet Ski Accidents, Slip and Fall Injuries, and more. Licensed in Alabama and Florida.
We know accidents can be stressful and want to make the process as easy as possible for you. Call Zarzaur Law, P.A. today at (855) Hire-Joe for a free legal consultation or visit www.zarzaurlaw.com.
Sources:
https://www.defense.gov/News/Feature-Stories/story/Article/2930686/air-forces-daniel-chappie-james-jr-was-1st-black-4-star-general/
https://www.chappiejamesmuseum.org/
https://history.army.mil/html/books/070/70-65/index.html
https://www.visitpensacola.com/blog/an-insiders-look-at-black-history-month-in-pensacola/