The Three Mile Bridge has been shut down due to damage caused by Hurricane Sally, and now commuters in Santa Rosa and Escambia counties are left with one main route –  the two-lane Garcon Point Bridge.
Drivers are now experiencing delays and congestions in the area and for some, their morning and evening commutes have doubled.
A number of challenges that have created bottlenecks on the Garcon Point Bridge include:
– Traffic lights are not programmed for the increased number of cars
– People taking shortcuts
– No center lane or emergency lane
– Sharing the road with commercial trucks
–  Only one turn lane
These obstacles are making the daily commute for those traveling between Pensacola and Gulf Breeze very aggravating and potentially dangerous.
Two accidents have already occurred on the Garcon Point bridge, after the closure of the Three Mile Bridge, and completely shut down both lanes of traffic for hours. While these two accidents did not result in serious injuries, these wrecks are just the start to a potential uptick in accidents on a bridge that only saw an approximate total of 12 vehicle accidents between 2015-2018.
It must be noted that we, as drivers (bridge or not) are more distracted than ever. We have mobile devices that we are constantly on and when you overlay this level of distraction with the typical tourist, commuter, and commercial truck drivers all using this two-lane bridge, we now have a recipe for disaster on any road. Bridges, however, are a bit worse since there is no margin for error in bridge driving.  The shoulder areas are quite limited not even wide enough for the average car to be completely off the road.  A near miss on a regular road is a certain automobile wreck on the bridge.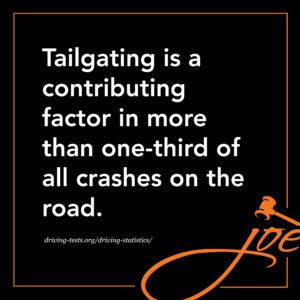 Ways to Avoid Being in a Car Accident on the Garcon Point Bridge
Avoid Over-speeding
Driving within the stipulated speed limit is the most effective way to avoid accidents on the bridge. Always check your speedometer while you drive.
Avoid Tailgating
Give a safe distance between your and the car ahead of you. Driving too close to the vehicle in front of you could prove dangerous. The sudden application of the brake by the vehicle ahead of you can cause you to crash into it.
Do Not Reduce Your Speed Suddenly
This is important for 2 reasons: if there is no good distance between your car and the one behind you, stepping on your brake abruptly can cause the vehicle behind you to crash into your car. Also, a sudden application of your brake – when your car is on high-speed can cause the momentum on the car to force it forward and cause the car to somersault.
Try To Maintain a Lane
Do not change lane randomly since this is a two lane bridge.
Look Ahead While Driving
Except to check your side mirrors, it is important that you always look ahead; shun all forms of distractions, like casually looking at the occupants of cars beside yours. The majority of accidents on bridges occur when drivers fail to keep looking ahead.
If Your Tire Bursts, Don't Apply the Brake Immediately
Do not slam on the brake pedal immediately you experience a tyre blowout on the bridge. Of course, this is easier said than done. Our natural reaction during a tire blow out is to step on the brake. This is the worst thing that thing you can do as it will further imbalance the vehicle and throw it out of control. A tyre blowout could lead to a complete loss of control of the car. This could be worse with SUVs and high vehicles. However, train yourself to avoid applying the brake suddenly when such happens.
Leave Early for Your Destination
Make plans to leave for your destinations early. This will ensure that you are not pressured into over-speeding while driving on the Garcon Point Bridge.
Use Your Caution Signals
In the event that your car breaks down on the bridge, ensure to use your caution signs to alert vehicles coming behind you of the danger posed by your car ahead of them. Place the caution signs within a reasonable distance from your broken down car.
Check the Condition of Your Car Before Driving
Checking to see that your car is sound enough for the trip is a very important safety measure.
Avoid Road Rage
Everyone is in a hurry, but it is extremely important to exercise patience – we are all going to be traveling this bridge exclusively for some time.
Joe Zarzaur is a Board Certified Civil Trial Attorney whose firm is dedicated to promoting community safety since 2007. OUR AREAS OF PRACTICE: Serious Personal Injury, Product Defect, Auto Accidents, Cycling Accidents, Motor Vehicle Accidents, Products Liability, Wrongful Death, Community Safety, Boat and Jet Ski Accidents, Slip and Fall Injuries, and more. Licensed in Alabama and Florida.
If you've been the victim of a car wreck, it's important that you don't make any rash decisions. Instead, follow the car wreck checklist and put yourself in the best possible position to receive the justice you deserve. It is also important to consult with a Board Certified Trial lawyer who has the knowledge and experience to help you. We know accidents can be stressful and want to make the process as easy as possible for you. Call Zarzaur Law, P.A. today at (855) Hire-Joe for a free legal consultation or visit www.zarzaurlaw.com.
Sources:
https://autojosh.com/2-ways-to-avoid-causing-accidents-on-the-third-mainland-bridge/
http://3milebridge.com
https://gis-fdot.opendata.arcgis.com/datasets/bridge-crashes/data?geometry=-87.241%2C30.398%2C-86.946%2C30.450
https://driving-tests.org/driving-statistics/