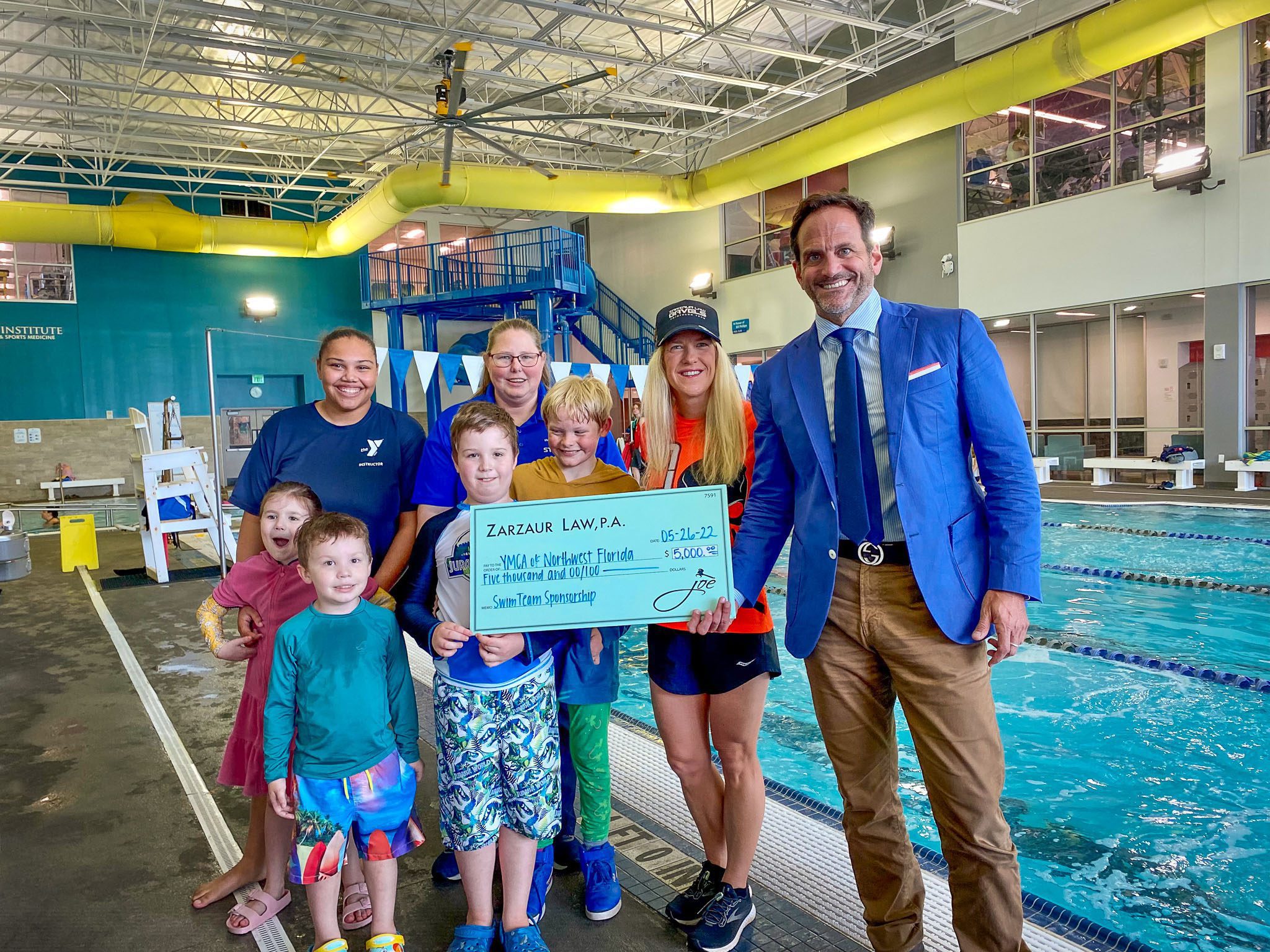 PENSACOLA, Fla. (June 1, 2022) — In partnership with Zarzaur Law, P.A., the YMCA of Northwest Florida announced the launch of the Zarzaur Law "Zingrays" Swim Team for its inaugural summer 2022 debut.
This team will provide a developmental opportunity for swimmers who have basic competence in the water but who may not be ready for a competitive school or community team.
Under the direction of Bonnie Steffensmeier, Regional Aquatics Director, the Zarzaur Zingrays program will serve youth ages 4-18.
"Most people are intimidated by swim teams," Joe Zarzaur, founder, and lead attorney at Zarzaur Law, P.A., said. "This team is the missing ingredient that allows someone to see how to get from here to there. It's a launching pad that's available to all abilities and all income levels."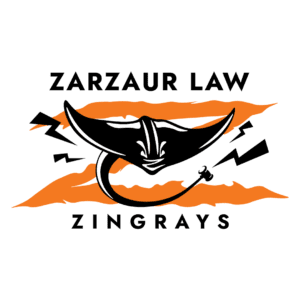 The 30-member team, made up of youth swimmers 4 – 18 years old, will practice at the Hunter Pool and plans to participate in four meets this summer.
Because of the sponsorship of Zarzaur Law, P.A., the cost to families is just $100 for the summer. Additional financial assistance is available from the YMCA on a sliding scale if that fee is still out of financial reach.
The team will also practice and be mentored by members of the Zarzaur Law, P.A. Triathlon "Gavel" team. The mission of the Zarzaur Law triathlon team is to serve as ambassadors for the sport of triathlon and to volunteer in our community for various philanthropic causes.
"Swim teams have a reputation for being very competitive and costly," Steffensmeier said. "For a new swimmer, this team experience will lay a foundation to improve skills and build confidence. And we're going to have some fun."
To apply for one of the limited number of spots on the Zarzaur Zingrays swim team, please contact Bonnie Steffensmeier at the YMCA or call 850 438 4406 ext. 1013.
About Zarzaur Law, P.A.
Joe Zarzaur is a Board-Certified Civil Trial Attorney whose firm is dedicated to promoting community safety since 2007. OUR AREAS OF PRACTICE: Serious Personal Injury, Product Defect, Auto Accidents Cycling Accidents, MedicalMalpractice, Motor Vehicle Accidents, Products Liability, Wrongful Death, Boat and Jet Ski Accidents, Slip and FallInjuries, and more. Licensed in Alabama and Florida. www.zarzaurlaw.com
About YMCA Northwest Florida
Northwest Florida is served by the Bear Levin Studer, Northeast, and Pullum Branches of the Y. Last year, the local Y reached 18,000 children and adults in wellness, childcare, sports, camp, aquatics and community outreachprograms and gave away $414,589 in financial assistance and mission impact activities. www.ymcanwfl.og