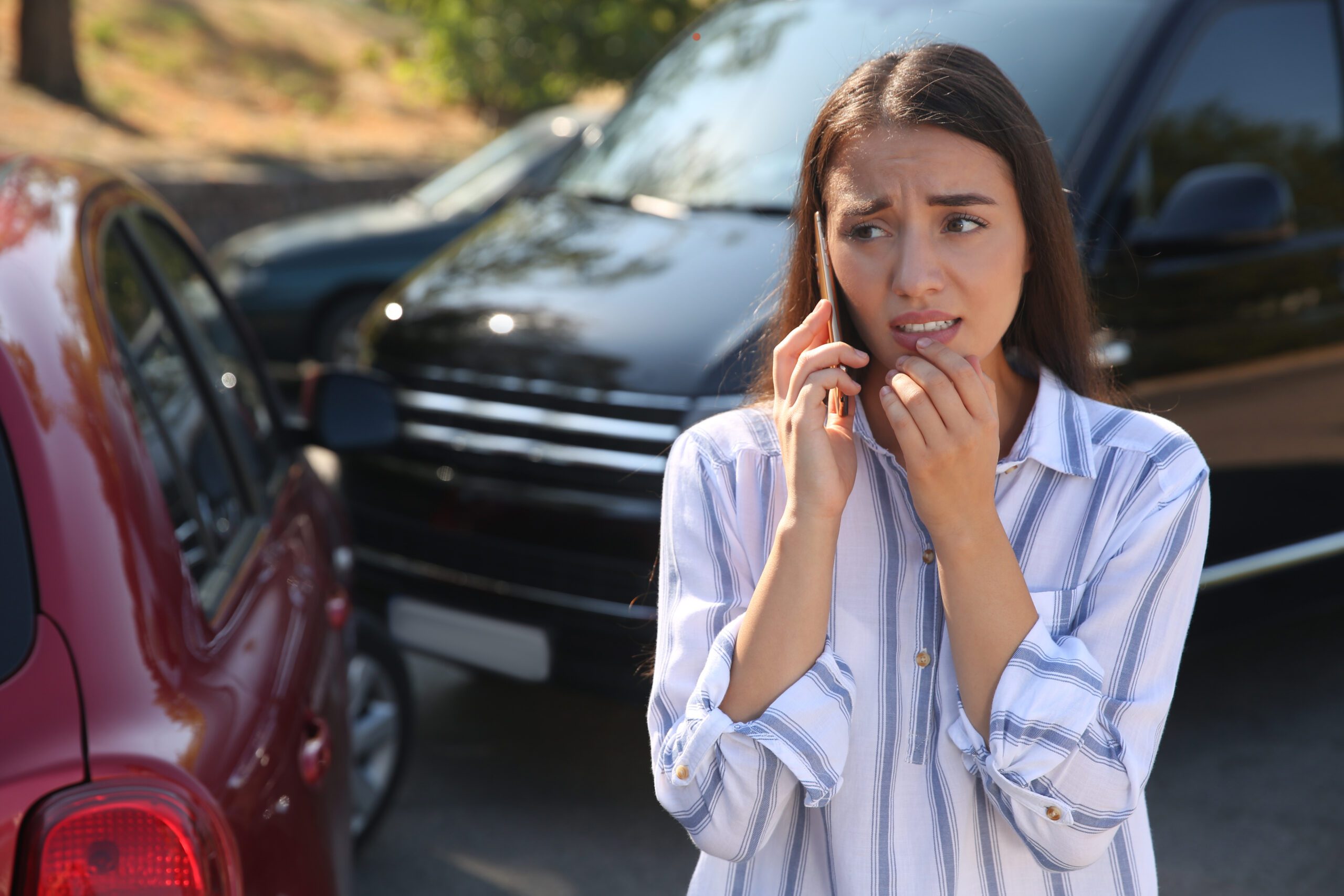 As we all know, Florida is one of the top 3 tourism destinations in the country. While tourism is great for the economy, it also means that there are a lot of rental cars out on the roads being driven by people who may not know the roads very well. So, a question we often get from potential clients is this: what do I do if I get in a wreck with a motorist driving a rental car?
First and foremost, you should do the same thing you would do in a wreck with any other driver: stay at the scene, contact law enforcement, and exchange insurance information. Be sure to get the driver's personal insurance (if any) as well as any insurance they might have purchased from the rental company when they rented the vehicle. Often, this information can be found in the glove box of the rental car. Follow the CAR WRECK CHECKLIST >
The Next Question Is: Who Is Going To Pay For The Injuries I've Suffered?
If you are a Florida resident with a car insurance policy, you have a "Personal Injury Protection" or "no-fault" policy. This means that your insurance will pay 80% of your initial medical bills, up to $10,000. The remaining 20% must be paid out of pocket or by your health insurance. Of course, these costs will ultimately be demanded from the at-fault driver.
Comprehensive Coverage
Once you exhaust your "no-fault" or "PIP" benefits, the next step is recovering from the at-fault driver. Often, an out-of-state driver might have "comprehensive coverage," which means that their personal insurance covers their liability for accidents they cause in a rental car. In other words, this type of insurance can follow the person and not their car.
Rental companies also offer insurance as part of their rental package. If a driver who rents a car purchases insurance through the rental company, this policy will likely cover the injuries the rental driver causes. Most companies offer several different coverage options which vary between minimum coverage and extremely generous policies.
Dangerous Instrumentality
Unless there is something wrong with the vehicle itself, however, there is usually no avenue to triggering the rental company's own insurance policy, separate and apart from the policies they sell to their renters. Florida is a "dangerous instrumentality" state—which means that ordinarily, an owner of a vehicle is liable for the injuries caused by anyone that they allow to drive their vehicles. Many people know this and rightly assume that the doctrine applies to rental car companies, who own their vehicles and allow renters to drive them.
Graves Amendment
However, in 2005, the US Congress passed a law known as the Graves Amendment as part of a larger traffic bill. This amendment insulates rental car companies from liability for the negligence of the drivers that they rent to. This amendment has pre-empted Florida's "dangerous instrumentality" law that would normally provide for liability.
Only an experienced personal injury lawyer can navigate this complicated process. So, potential clients shouldn't just hire any lawyer. Not all lawyers are equal in their training and qualifications. The Florida Bar does not typically allow lawyers to hold themselves out as "experts." However, the Bar does allow lawyers who have extensive experience in personal injury and tort cases to become specialists in a civil trials. Only one percent of Florida lawyers have this certification. Two out of three of the lawyers on staff at Zarzaur Law, P.A. are Board Certified in Civil Trial.
Joe Zarzaur is a Board Certified Civil Trial Attorney whose firm is dedicated to promoting community safety since 2007. ZARZAUR LAW'S AREAS OF PRACTICE: Serious Personal Injury, Product Defect, Auto Accidents, Cycling Accidents, Motor Vehicle Accidents, Products Liability, Wrongful Death, Community Safety, Boat and Jet Ski Accidents, Slip and Fall Injuries, and more. Licensed in Alabama and Florida.
If you've been the victim of an accident, it's important that you don't make any rash decisions. Put yourself in the best possible position to receive the justice you deserve. It is also important to consult with a Board Certified Trial lawyer who has the knowledge and experience to help you. We know accidents can be stressful and want to make the process as easy as possible for you. Call Zarzaur Law, P.A. today at (855) Hire-Joe for a free legal consultation or visit www.zarzaurlaw.com.
https://www.law.cornell.edu/wex/long-arm_statute
http://www.leg.state.fl.us/Statutes/index.cfm?App_mode=Display_Statute&URL=0000-0099/0048/Sections/0048.193.html
https://www.findlaw.com/injury/car-accidents/the-graves-amendment-and-rental-car-liability.html
https://www.iii.org/article/what-is-covered-by-collision-and-comprehensive-auto-insurance
https://zarzaurlaw.com/?s=car+wreck+checklist